Our Story
It took 25 months, 6 plane rides,
countless emails and sleepless nights,
numerous cases of vino,
hours and hours (no-breaks!) of walking in search of dreamy prints and yards of fabric,
13 iterations and sample rounds,
finalizing 8 gorgeous prints... AND WE'RE FINALLY HERE...
Our Founder

After studying Finance at the University of Toronto and working in the industry for more than a decade, our founder, Antora Ahmed, looked towards creating and manifesting a world where she can combine her love for art, self-care, business and link her Bangladeshi roots to Canada and ultimately the rest of the world.

Coming home from working late every day, all she wanted to do was get into something glamorous, beautiful, comfortable (and not a bf's oversized t-shirt). Indulging in self-love and feeling no shame or guilt about it was an important aspect of starting the brand.

Empowered feminine glamour at its very core, the brand, Hans & Greta, was born.

After the pandemic, it was time to launch the brand that took two years to perfect. The essential ethos of the brand is this; a devotion to ultimate luxury through refinery and attention to detail. H&G's visionary prints and brazen style envision the ultimate kind of luxury loungewear; statement-making pieces for at-home wear and beyond.

We found amazing people who saw our vision and partnered with us. Currently all our pajamas are designed in Toronto and made ethically in Bangladesh by women supporting their families financially. They are part of our H&G family and integral to our success as a brand.

We hope you become a part of our H&G family as well.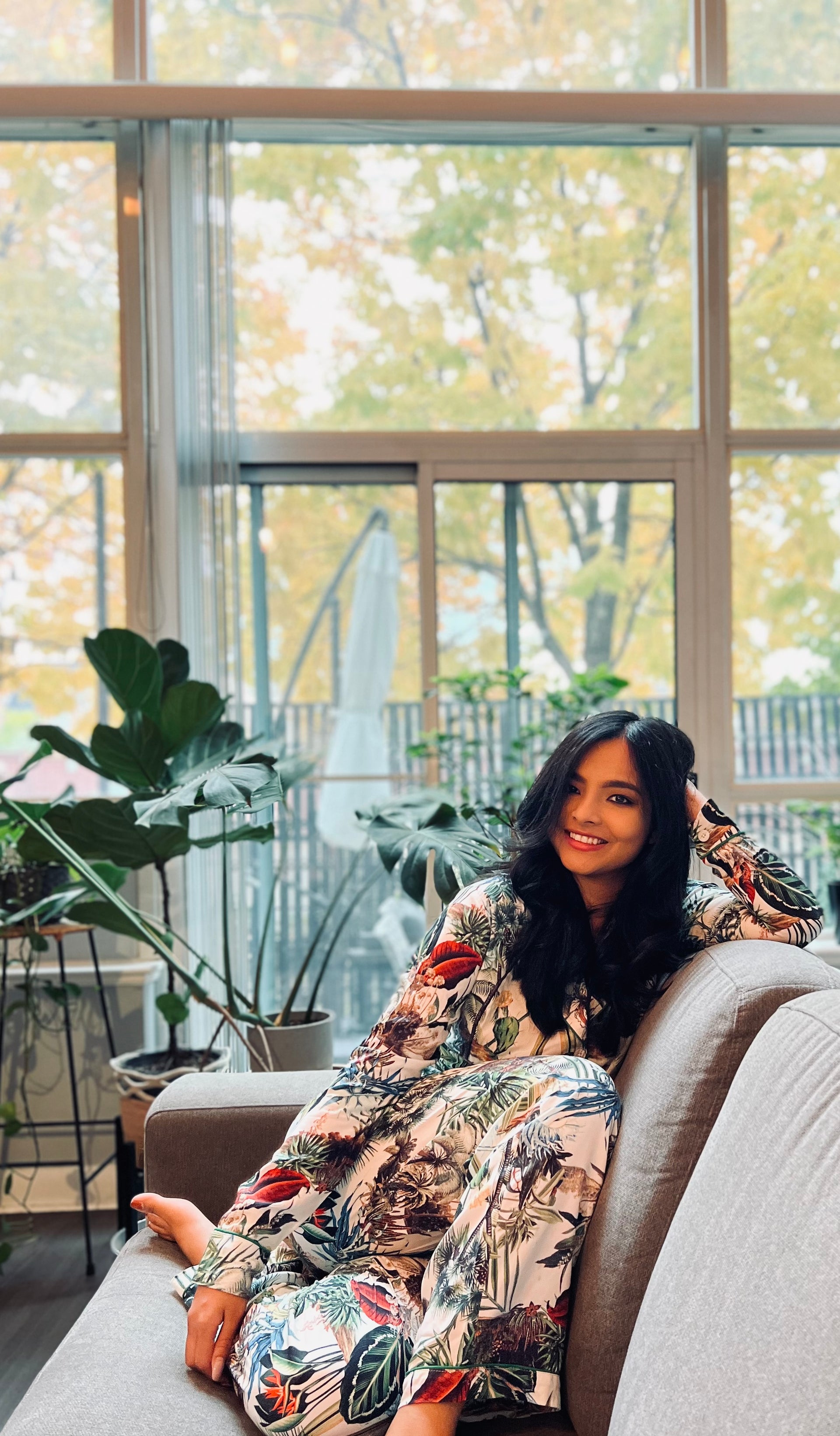 Ethically sourced
All of our fabrics are sourced through means that do not add to the supply of materials harming the environment.
Luxurious products
Our luxurious pajamas are made with you in mind. They are breathable and provide you with a great night's sleep.
Fair Dealings
We only work with producers and factories that pay their employees fairly and operate under comfortable working conditions.